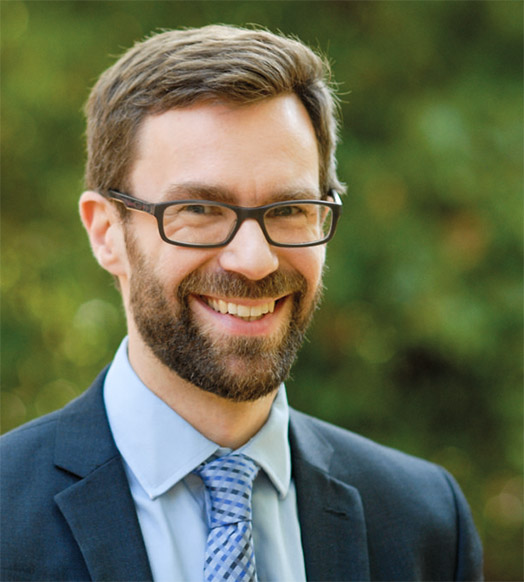 Dr Christophe Fricker works on the role of language in the life of communities, from political to literary. He has a decade of experience as executive of a research and consultancy firm, and has been teaching at leading universities in the UK and North America for almost twenty years. Christophe makes regular contributions to newspapers and magazines in Britain and Germany, and he is a prize-winning author, editor, and translator of around twenty books on a wide range of issues around language and communities. His most recent book presents 111 reasons to love England. Christophe holds a doctorate in German literature from Oxford University, and is a Fellow of the Higher Education Academy and the Royal Society of Arts.
Dr. Christophe Fricker beschäftigt sich mit der Rolle von Sprache im sozialen Zusammenhalt. Fast zehn Jahre lang leitete er eine Forschungs- und Beratungsgesellschaft, und seit fast zwanzig Jahren unterrichtet er an führenden Universitäten in Großbritannien und Nordamerika. Christophe Fricker äußert sich regelmäßig in deutschen und britischen Medien zu aktuellen Entwicklungen in seinem Arbeitsbereich. Er ist Autor, Herausgeber und Übersetzer von etwa zwanzig Büchern zu Themen, die mit Sprache und Gesellschaft zu tun haben. Zuletzt erschien 111 Gründe, England zu lieben. Christophe Fricker promovierte in Oxford über Stefan George. Er ist Fellow der Higher Education Academy und der Royal Society of Arts.
Leadership
From 2010 to 2018 Christophe was a Founding Partner of Nimirum, a research and consultancy firm focusing on socio-economic change, and consumer biographies. He was responsible for around 300 completed projects, enabling over 100 clients across multiple industries to sharpen their profile, win a record number of bids, base strategic decisions on a secure footing, and increase revenue. Christophe was responsible for recruiting, training, and deploying researchers in 65 countries, and for Nimirum's research methods portfolio.
Research and Teaching
Christophe has been teaching German business culture, contemporary history, politics, and literature as well as Applied and Specialised Translation (German into English) courses at the University of Bristol since 2012. For the first two years he was also a Marie Skłodowska-Curie European Fellow at the same institution. Since 2014 he has been an instructor at Deutsche Schülerakademie, the German government's summer school programme for exceptionally talented sixth-formers.
Between 2012 and 2017 Christophe lead an interdisciplinary and international research group on "Poetry and Personhood in Modern Europe" which was based at the Hanse Institute for Advanced Study.
During his four years at Duke University, Christophe worked first as a post-doc and then as acting director of the German language programme. He was responsible for the delivery of courses and German literature and culture as well as Duke's Business German offerings.
Journals
Christophe has been actively involved with a number of literary and scholarly journals. He has been serving as an adviser to Krachkultur since 2012. From 2006 to 2009 he was Assistant Editor of the German Quarterly and, from 2000 to 2006, co-editor of Castrum Peregrini.
Education
Christophe studied at St John's College, Oxford, where he was awarded a D.Phil in German in 2006. He was also a Heath Harrison Graduate Teaching Fellow (2004 – 2006), President of the Oxford University German Society (2004 – 2006) and a Lamb and Flag scholar (2003 – 2006). His M.A. is from Dalhousie University, where he was an Izaak Walton Killam Pre-doctoral Scholar. As an undergraduate, Christophe studied Politics, German Literature and (some) Musicology at Universität Freiburg and the National University of Singapore.
Conferences
Christophe has been the organiser of conferences and event series on cultural encounters (University of Bristol, 2014), German reunification (Duke University, 2009, and Universität Freiburg, 2000), Translatability (Duke University, 2009), and the role of human rights in foreign policy (Deutscher Bundestag, 2000).
Führung
Von 2010 bis 2018 war Christophe Fricker Managing Partner der von ihm mitgegründeten Forschungs- und Beratungsgesellschaft Nimirum. Schwerpunkte seiner Arbeit lagen auf den Themen sozialer Wandel und Verbraucherbiographien. Er zeichnete für über 300 abgeschlossene Projekte verantwortlich, die es über 100 Kunden aus verschiedenen Branchen ermöglichten, ihr Profil zu schärfen, bei Bieterwettbewerben größere Erfolgschancen zu haben, strategische Entscheidungen auf verlässlicherer Basis zu fällen und ihre Umsätze zu steigern. Fricker war für den Aufbau und die Pflege eines multidisziplinären Forschungsnetzwerks in 65 Ländern sowie für das Methodenportfolio von Nimirum zuständig.
Lehre und Forschung
Christophe Fricker unterrichtet seit 2012 an der Universität Bristol deutsche Wirtschaftskultur, Zeitgeschichte, Politik und Literatur sowie Fach- und Sachtextübersetzung aus dem Deutschen ins Englische. Während der ersten beiden Jahre dort hatte er ein Marie Skłodowska-Curie European Fellowship inne. Seit 2014 ist er außerdem als Kursleiter an der Deutschen Schülerakademie tätig.
Von 2012 bis 2017 leitete Christophe Fricker die internationale und interdisziplinäre Forschungsgruppe "Poetry and Personhood in Modern Europe" am Hanse-Wissenschaftskolleg. Zuvor war er vier Jahre an der Duke University tätig, zunächst als Post-doc und dann als geschäftsführender Leiter des deutschen Sprachprogramms. In Duke gab er Seminare zu deutscher Literatur, Kultur und Sprache, und er verantwortete den Bereich Wirtschaftsdeutsch.
Herausgeberschaften
Christophe Fricker ist seit vielen Jahren mit Zeitschriften in den Bereichen Literatur und Wissenschaft verbunden. Seit 2012 ist er Beirat der Krachkultur. Von 2006 bis 2009 war er Assistant Editor des German Quarterly und von 2000 bis 2006 Redakteur von Castrum Peregrini.
Studium
Christophe promovierte 2006 mit einer Arbeit über Stefan George am St John's College, Oxford. Dort war er Heath Harrison Graduate Teaching Fellow (2004 – 2006), Präsident der Oxford University German Society (2004 – 2006) und Lamb and Flag scholar (2003 – 2006). Seinen M.A. erhielt von der kanadischen Dalhousie University, die seit Studium mit einem Izaak Walton Killam Pre-doctoral Scholarship förderte. Zuvor hatte Christophe Politik, Germanistik und (ein bisschen) Musikwissenschaft studiert, und zwar an der Universität Freiburg und der National University of Singapore.
Gastgeber
Christophe Fricker betreute eine Reihe von Konferenzen und Veranstaltungsreihen, zu Begegnungen (University of Bristol, 2014), zur deutschen Einheit (Duke University, 2009, und Universität Freiburg, 2000), zum Thema Übersetzbarkeit (Duke University, 2009) sowie zu Außenpolitik und Menschenrechten (Deutscher Bundestag, 2000).